Feedspot ranked 'Embrace the Red' one of the top 15 pentest blogs
I'm excited that Feedspot ranked this blog (Embrace the Red) the number #10 pentest blog out there.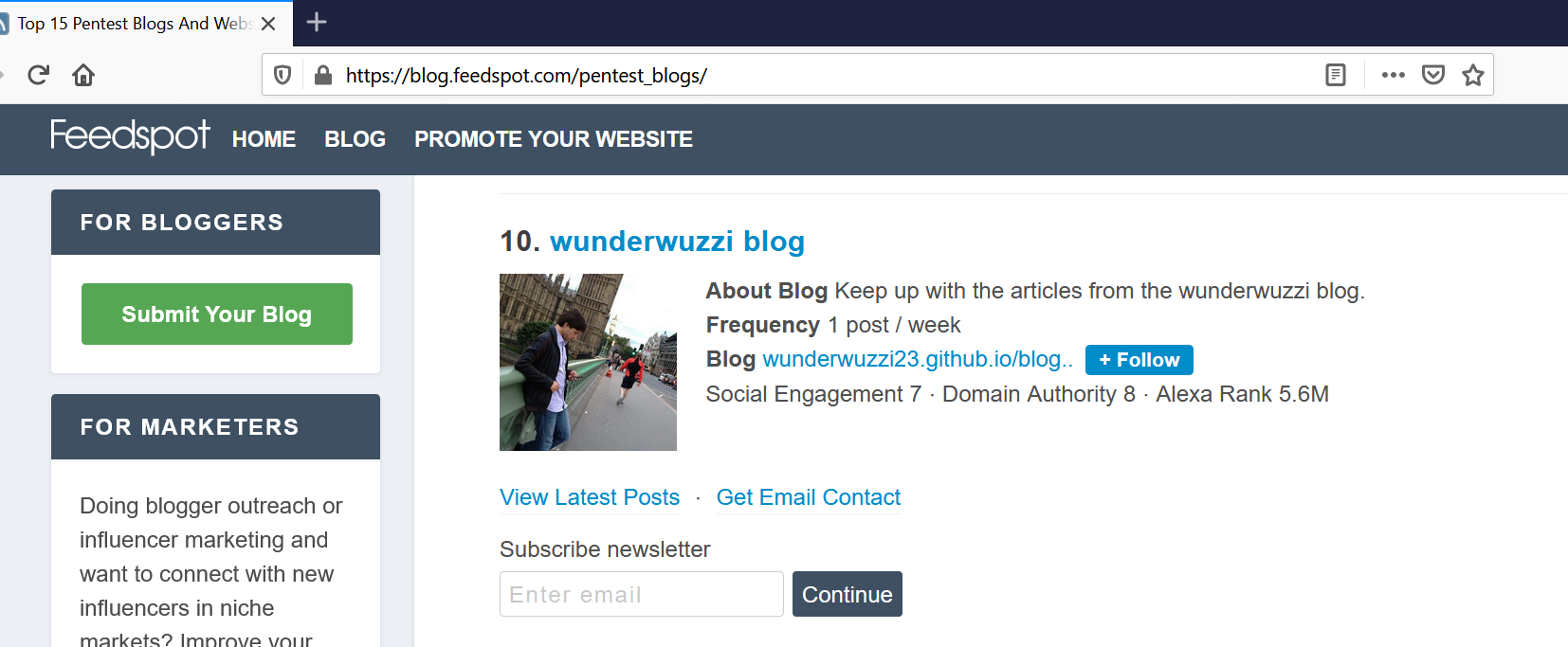 Subscribe and check-in regularly for new content related to offensive security engineering, penetration testing and red teaming.
You can also follow me on Twitter @wunderwuzzi23.
Cheers.