2600 - The Hacker Quarterly - Pass the Cookie Article
Pass the Cookie made it into the latest 2600 magazine! Very excited about this!
I was just walking around Capitol Hill and stopped by Ada's Technical Books on 15th Avenue - a great coffee shop with lots of technical books. Right after walking in to grab a cup of tea, I saw the latest Hacker Quarterly. A few months back I submitted an article about "Pass the Cookie", so I had to check, and the article got indeed published!
How to get it?
Get it in your favorite bookstore or online from the 2600 Online Shop.
This is the cover of the Winter edition (it's pretty easy to spot!):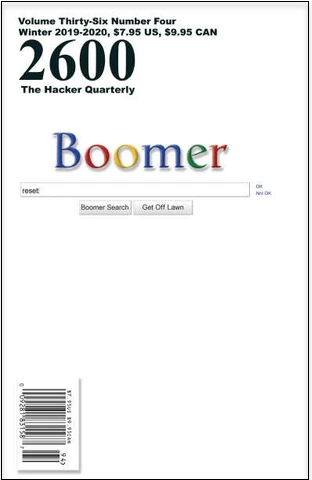 Hope you'll enjoy reading it, my article is called "Pass the Cookie and Pivot to the Clouds".
Red Team Strategies
If the 2600 article about "Pass the Cookie" sparks your interest, you'll like the upcoming red teaming book Cybersecurity Attacks - Red Team Strategies.
Have a great day!